Professional Web Design in Clearwater
At Rocket Marketing, we focus on building websites that look good and rank well in Google.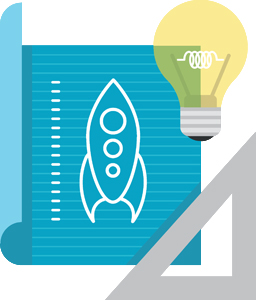 With over 20 years of experience, our agency has become one of the top local experts in web design and Internet marketing.
Based in Tampa Bay, we provide cutting edge websites for local businesses in Tampa Bay FL and beyond.
The size of the website you need to be designed or developed doesn't matter. We can make it happen! We provide services to companies and clients of all sizes.
And if you require something more custom (such as specialized functionality), our in-house staff experts can develop almost any project from scratch.
Our Web Design Portfolio
The following are just a few examples of websites we've designed and developed. Please reach out to us (
contact us
) if you would like to see specific examples related to your industry or project type.
What Our Web Design Services Include
Every website we develop is custom tailored to match the exact needs of the business or individual.
Our websites include:
Custom design

A unique design customized to look good and match your brand

SEO Basics

Optimization of basic SEO factors for better search rankings

Web Pages

All web pages your site needs - we provide several options to meet the number of pages you need

Contact Forms

Development of online forms that went submitted sends the info to your email address

Mobile Friendly

The site will function properly and look good on phones and mobile devices

Web Hosting Setup

We'll do all the set up for your web hosting (hosting purchased separately)

Marketing Advice

As a bonus, we'll give you our "out of this world" marketing advice

100% Ownership

You get 100% ownership of the website and files - you own the site
Typical a website will take about 2-4 weeks to complete.
How We Design Websites
1

Create a custom design

We first start by creating a custom design tailored to your business, brand, and optimized to deliver leads. Our focus is on both making your website look good AND get you leads. We create an effective design that uses new-age design theory to drive visitors to contact you.

2

Develop web pages

At this stage, we develop all the web pages for your website. If you're unsure how many pages to have, or what pages you should have, we can help provide experienced suggestions from our years of work.

3

Add content

After we develop your pages, our next step is to add in all the content. At this stage, we work with you on what content should be on the website and how it should be laid out. During this process, we take care to make sure the content is added in a way as to matches the website's overall design.

4

SEO optimize your website

At this step, we perform basic SEO optimization on the website. This is so that you start with a site that has all the fundamental SEO factors in place, thus getting you a better chance at ranking when you're launched. To fully take advantage of SEO, you'll need to do a full campaign. But our basic implementation at this stage will at least get you started so that things don't have to be redone when you start an SEO campaign.

5

Launch your website

After the website is completed, it's time to launch the site. When we're ready to launch, we go through a thorough checklist. This ensures everything is working 100%. Once we complete the checklist with the website launched and now in your hands, we go one step further and provide you with video tutorials on maintaining and make basic edits to your new site.
Maintenance & Other Web Design Services We Offer
We offer website maintenance and a whole host of other related services.
Some of those include:
Maintenance
Web Hosting
Website Speed Optimization
Custom Online Forms
Marketing Automation
Custom Web Development
Web App
And more...
Why You Should Invest in a Website with Rocket Marketing
Here at Rocket Marketing, our purpose is to deliver the best web design services in Tampa. With well over a decade of development, design, and marketing experience, we've become one of the go-to agencies in the local Tampa Bay area.
We're Local
We're based out of the Clearwater, FL area. Our primary purpose is to help local businesses. As a Tampa Bay company, we cherish making a difference for businesses in the local community. Which also means we're here if you need to meet face-to-face to go over project details.
Amazing Designs
With every website we build, we strive to create exceptional designs that make your brand or business stand out from the crowd. With us, you're not getting a cookie-cutter or outdated design!
Websites That Work
Building websites that work isn't a simple task. But we pride ourselves on building sites free of errors and that work on phones and mobile devices. To make that reality, we put every website we develop through a rigorous 50+ point checklist.
We Know What We're Doing
We have well over 20+ years of experience as a web design and marketing firm. As an experienced agency, we have some of the most skilled web developers in the area. In fact, many national and local web design companies outsource their most challenging projects to us because of the expert skillset of our developers and designers.