Search Engine Optimization in St Petersburg
At Rocket Marketing, we get results by improving the quality and quantity of your website traffic.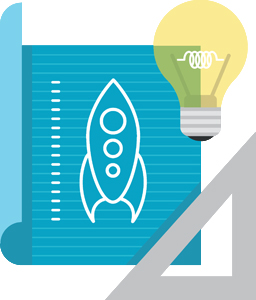 With over 20 years of experience as a local SEO expert, our unique approach has ranked hundreds of websites on the 1st page of Google.
Proven Results.
Transparent Reporting.
Unique SEO Approach.
We're local SEO experts in St Pete with a proven track record for ranking websites on the 1st page of Google.
Proven Results!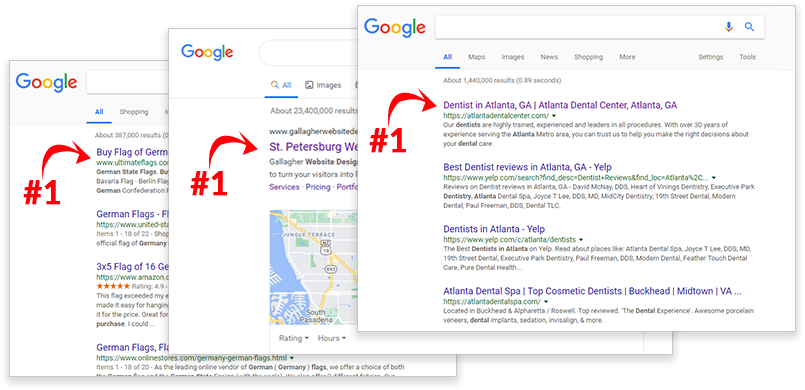 With our proven SEO strategy, we continuously get our clients onto the first page of Google. As a results-driven agency, our focus is always to improve your website rankings. Many SEO firms include filler or fluff services with their SEO campaigns because they simply can't get results and want to provide some "value" for taking your money. We don't do that because our campaigns get results!
Real Communication & Transparent Reporting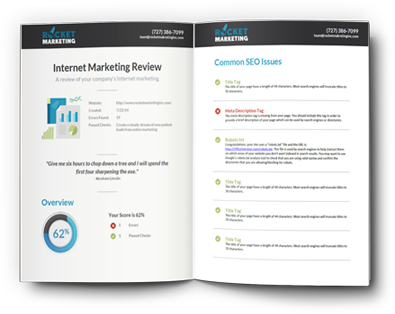 Transparently is one of our core focuses. We believe you should know what's happening with your website and its rankings. That being the case, we provide weekly reports detailing exactly where your site is rankings. AND we update you in real-time with exact actions we're taking to increase your rankings. You'll know exactly what we're doing. Nothing is hidden from you, unlike some other SEO companies do.
22+ Years of Experience as SEO Experts
For well over 22+ years, we've been optimizing websites to rank in search engines. The Internet marketing world has vastly changed over those years, and we've been part of all of those changes. Those numerous years in the industry have given us unique knowledge and experience that you don't typically find with marketers and other agencies.
Our core team of SEO experts understand the marketing world so well that many SEO and marketing agencies hire us to consult them on search optimization for their clients.
Rank Your Site Faster
With our years of experience and proprietary software that we build, we can rank websites faster and more efficiently. The speed at which a website can rank for a given keyword depends on many factors. But with an experienced team, ingenuity, and lots of test cases, we've been able to craft a step-by-step strategy that speeds up the process of ranking.
How Our Process Works
We have a systematic step-by-step approach that gets results. Our approach has 7 steps. Each step is done with full transparency, so you know exactly what is happening with your campaign and website.
Keyword Research
Competitor Analysis
On-Page Optimization
Google Maps Optimization (for local campaigns only)
Link Building
Social Proof & Traffic Optimization
Reporting
Pricing & Costs
Every campaign is unique in what resources are needed to get a result. As such, we provide custom quotes based on an evaluation of your website, what keywords you should rank for, your competition, and your goals. If you're interested in finding out more about our pricing, fill out your information below to get our free pricing guide.
We Built Our Own SEO Software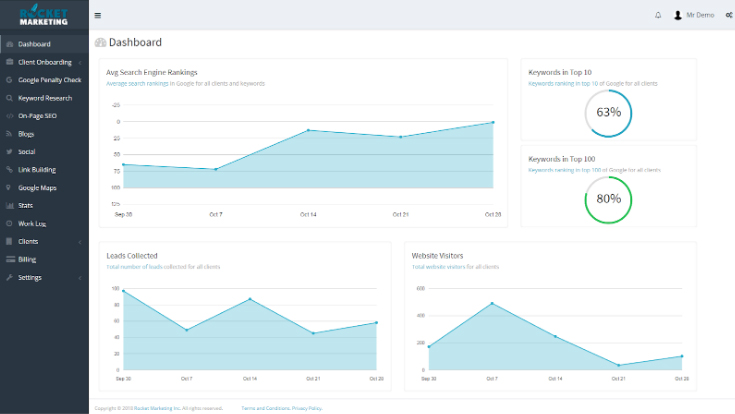 We build our own proprietary SEO that helps us get consistent first page rankings. Many SEO companies around the world also use our software because of its effectiveness. Our software is a compilation of years of experience that we've made into effective procedures and tools to rank a website both more effective and faster.
We're Local
As a local agency right here in St Petersburg, Florida, knowledgeable about our area and focused on helping local businesses right here in Tampa Bay. We can meet in person and are only a phone call away. Think of us as a big city agency but with a one-on-one approach to treating you as our client.